Heating tapes for industry
Prevent short-circuit risks caused by condensation during cooling after using electric motors and occurring when restarting them. The special glass fibre heating tapes are approved for use in ATEX explosive environments. Download our datasheet or contact our teams for more information about our specific heating tapes for electric motors. FLEXELEC the first French manufacturer of flexible heating cables and elements.
Please see below to find more information about our heating products for this application: FLEXTAPE® heating tapes specially developed for electric motors to prevent condensation. You can also download our brochure dedicated to the industry, you will find the main example applications of our trace heating cables, heating tapes, heating mats, heating cords and other flexible heating elements.
FLEXELEC Expert manufacturer of flexible heating cables and elements for all kinds of temperature maintenance.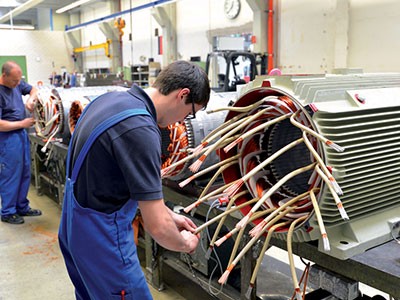 Products for this application