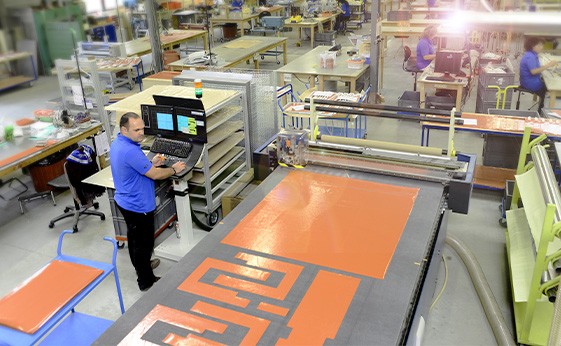 Commited to innovation and quality
FLEXELEC's range of flexible heating elements is manufactured in accordance with quality requirements, not only from the technical standpoint, but also in the way in which our different departments work closely with each other and with our clients.
From design stage to the production of prototypes, we help you find the best solutions from both the technical and economic standpoints..
Our skills have been built up through constant product development. This means that today we can provide our customers with innovative solutions for a wide range of applications.
The refrigeration, building, transport, petrochemical and aeronautical industries are just some of the sectors to benefit from our know-how.
Certifications
A complete range of high quality certified products for your projects
FLEXELEC has held ISO 9001 certification since 1994 and is proud to add every year to the list of countries in which its products are certified. This is just reward for our active policy and everyone's involvement.
The thermal, electrical, chemical and mechanical characteristics of our products are designed, validated and checked in our laboratory throughout the manufacturing process and then monitored during the years they are in production for optimum safety and traceability.