Temperature maintenance systems
Our production facilities, our expertise at all manufacturing stages and our in-depth market knowledge mean that we can offer a full range to meet our customers' specific requirements. 
Choose FLEXELEC, and you'll soon see that you are the focus of our attentions.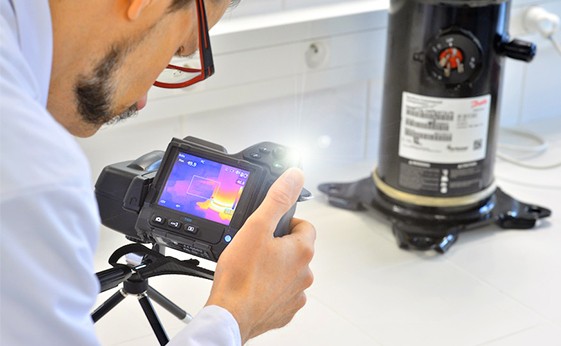 FLEXELEC
Expert in electrical trace heating cables
Heat trace cable is quick and easy to install, protecting pipes and tanks from extreme temperature changes and minimising the potential for frost damage. By installing trace heating cable into a supply system, you can ensure that your system remains fully operational, even in the most adverse conditions. Heat trace has a broad range of applications and is suitable for both interior and exterior use, making it a versatile option for all situations.
Why do I need heat tracing ? All pipes are subject to heat loss when the ambient temperature falls below that of the pipe. By installing heat tracing, this loss can be minimised, depending on the setpoint of the thermostat. Once the temperature rises above an upper setpoint, the thermostat will automatically cut the supply of heat to the cable, making this an efficient and cost-effective method of heating both internal and external pipes and systems. Certain types of trace heating cable are also designed to be resistant to corrosion, particularly useful where corrosive liquids are present. If the liquid in the piping has to be kept at a particular temperature to maintain viscosity, heat tracing can also provide an effective method to ensure that the pipes do not become blocked due to the contents solidifying. This makes heat tracing particularly useful in the petrochemical, food and cosmetic industries. FLEXELEC's range of heating cables is recommended to protect against freezing or to maintain moderate temperatures.
LEARN MORE
About our FLEXTRACE® heating cables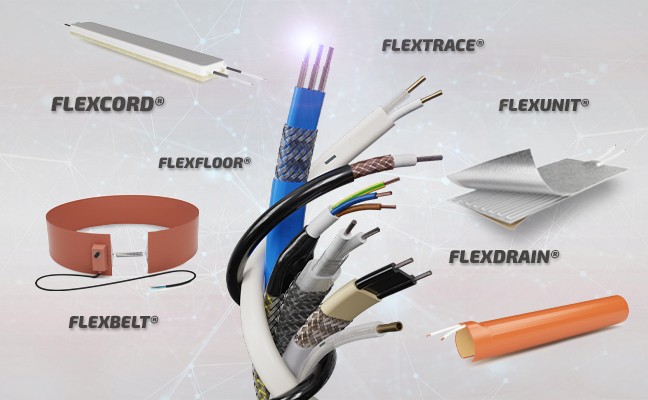 Brand names used
FLEXCORD®: heating cords
FLEXUNIT®: heating cables
FLEXDRAIN®: drain-line cables
FLEXTAPE®: heating tapes
STPOGEL® / ANTIFREEZE®: ready-to-use cables
FLEXTRACE®: electric heat tracing cables
FLEXFLOOR®: underfloor heating cables
FLEXBELT®: heating belts
FLEXMAT®: heating mats
FLEXPLATE®: heating plates
FLEXDRUM®: drum heaters
FLEXKIT®: accessories